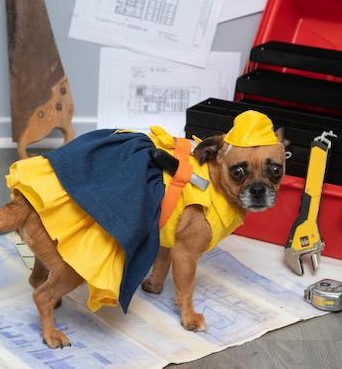 The current shelter is leased and lacks many amenities necessary in a modern animal facility. Almost 500 animals are cared for each year in the current location. Better care from staff and volunteers will be possible in a substantially larger, state-of-the-art facility that meets all City of Newport Beach building codes and Costa Mesa Sanitary District water quality standards.
The new Animal Shelter will be a single-story, 1,500-square-foot building including a separate 750-square-foot kennel to house dogs, cats, and other animals plus parking, a front-yard greeting area, and a secure rear-yard exercise area. There will be 21 indoor dog kennels to accommodate large and small dogs, a cat room with cages and a "cattery" play area, a "meet & greet" room, lobby, office, food prep kitchen, staff lounge, laundry, bathing area, and isolation room for ill or injured animals.
Design considerations include compatibility with the residential nature of the neighborhood, off-street parking, ADA compliance and state-of-the-art professional animal care facilities with commercial grade HVAC, appliances, lighting, and security.
*Officer Bubbles, the Animal Shelter mascot, makes sure the design is pet and people friendly.
Elevation drawing for new shelter design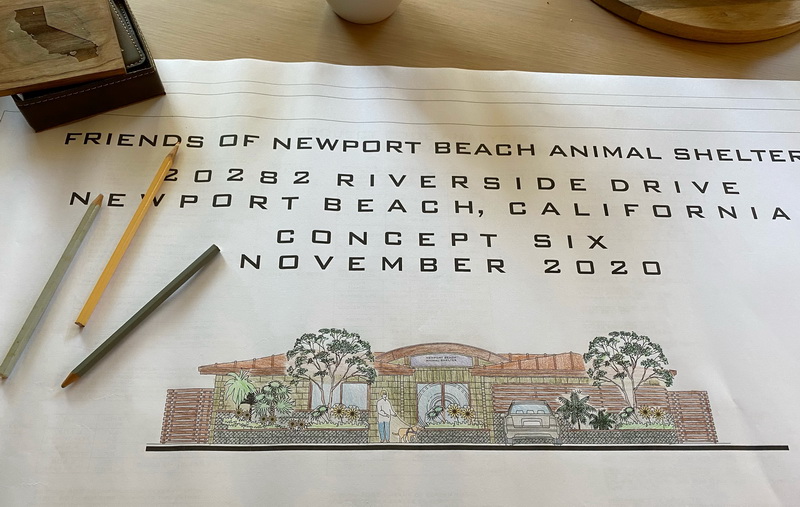 ---