We're Breaking New Ground!
Friends of Newport Beach Animal Shelter, or FONBAS, broke ground on January 20 for the soon-to-be permanent animal shelter on Riverside Drive in the Santa Ana Heights region of the City of Newport Beach. The existing residential/kennel facility was demolished the previous week to make way for our new home.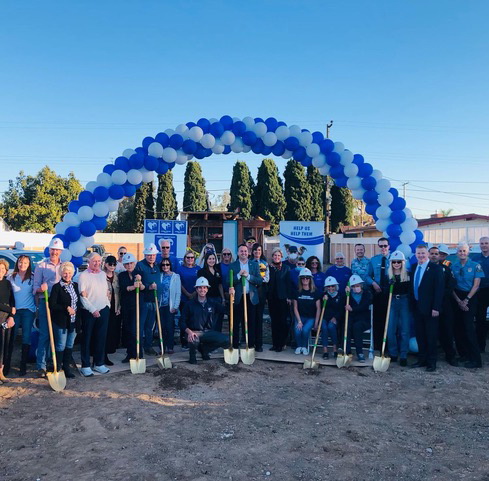 FONBAS welcomed City of Newport Beach dignitaries Mayor Kevin Muldoon, City Council members Joy Brenner, Diane Dixon, and Will O'Neill, City Manager Grace Leung, FONBAS Board members, Police and Animal Control Officers, major donors, and volunteers to commemorate the occasion.
Led by a dedicated group of former mayors and community leaders, FONBAS was formed in 2017 as a non-profit organization to supplement the funding of special medical procedures, equipment, and services for animals under City care.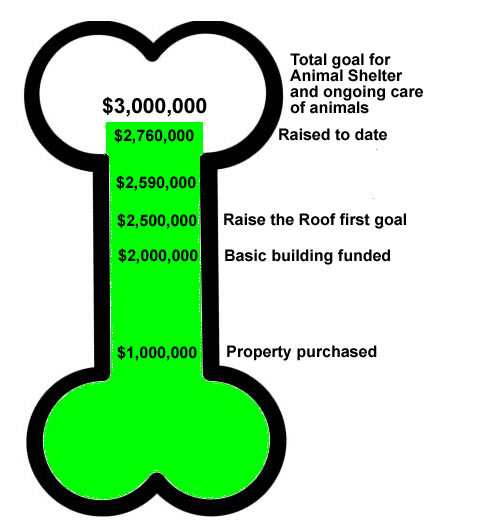 "Great things happen when you have great partners. Teamwork between FONBAS, the City, and locally-based Slater Builders, our construction partner, has made today's important groundbreaking milestone a reality" said Jon Langford, FONBAS President.
FONBAS has been working under a "pup"lic-private "paw"nership with the City of Newport Beach.
The private part, robust membership and capital campaigns culminating in the purchase of real property and a Founding Membership of over 500. Only about $240,000 of the total $3,000,000 remains to be raised.
The "pup"lic part, the soon to be donation of the property and newly-constructed state-of-the-art animal shelter to the City of Newport Beach for permanent use for the care and adoption of displaced animals.
Construction is anticipated to be complete and the facility operational later this year.
Founding FONBAS Board Member Jean Watt points out "We may be the only public animal shelter constructed from 100% private donations - we are unique in that way and the City as a whole will benefit from the generous participation of our many donors."
The Newport Beach Animal Shelter is committed to providing a comfortable, healthy environment with the maximum opportunity for placement of lost or displaced animals in forever homes.
The current, leased shelter cares for almost 500 animals each year but lacks many amenities made possible in a substantially larger, state-of-the-art facility.
The new Animal Shelter will include a single-story, 1,500-square-foot building with a 750-square-foot kennel to house dogs, cats, and other animals, plus parking, a front-yard greeting area, and a secure rear-yard exercise area.
To donate or become a FONBAS member click MAKE A GIFT on this site and follow us at @friendsofnbanimalshelter on Instagram.
---
---