BECOME A FOUNDING MEMBER – JOIN THE PACK
Shelter animals come in all shapes, sizes and conditions - usually lost, scared and confused. Sometimes, all that's needed is a phone call to a frantic owner, or a good bath. In other cases, extensive medical care or socialization is required. Whatever the situation, we are working with the Newport Beach Animal Shelter to ensure the funds are there to help each animal put its best paw forward.
WHAT IS FRIENDS OF NEWPORT BEACH ANIMAL SHELTER?
Our mission is to provide community participation and funding for a permanent Animal Shelter in Newport Beach where all animals find the loving care they need for reuniting with owner or a forever new home. Learn more ---
How did you hear about us?

---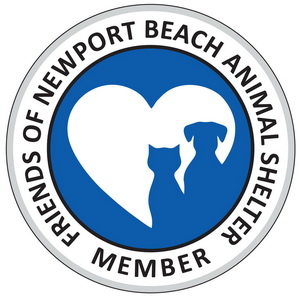 ADOPT A PET
Successful pet adoption is the ultimate goal. At the Newport Beach Animal Shelter homeless pets stay until they are adopted. Every one of our animals deserves a chance for a good home. Sometimes pets are here because of health or behavior issues and that is why the Friends of Newport Beach Animal Shelter are so important. We can help provide the funds to create permanent facilities with a homelike atmosphere, re-socialization opportunities and necessary medical and training help. We are grateful and proud of our Newport Beach Police Department Animal Control staff who oversee the Shelter and adoptions. Visit with Valerie and you will be off to a good start with a new Furry Friend.
Saving lives one adoption at a time...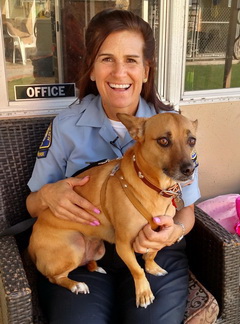 Valerie Schomburg
Newport Beach Police Department
Animal Control Supervisor.
(949) 718-3454
aco@nbpd.org
Shelter Location & Hours
Address: 20302 Riverside Drive, Newport Beach, CA 92660
Open 6 days a week 11:00AM to 4:00PM
Closed Mondays
The Newport Beach Animal Shelter is located in a building operated by the City of Newport Beach and is generously supported by the community.
The Shelter has the requisite staff, amenities and volunteers to insure that the animals experience a comfortable, healthy environment while at the Shelter and are given the maximum opportunity for placement in a new situation.
Contact NBPD Animal Control for info on how to adopt an animal
---