What is FONBAS?
MISSION ACCOMPLISHED!
Friends of Newport Beach Animal Shelter (FONBAS) successfully achieved our goal of providing a permanent, homelike Animal Shelter for the compassionate care of stray and lost animals in our community.

This was achieved through 'friend-raising' and continues to encourage ongoing donations, supporting the needs of the animals in the Shelter.
---
FONBAS HISTORY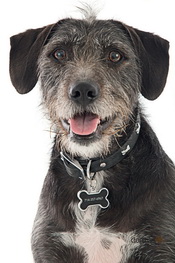 2017 was a good year for the lost, stray, and injured animals of Newport Beach.
It was when Animal Control Supervisor Valerie Schomburg and then-Lieutenant Tom Fischbacher believed that Newport Beach should do a better job of caring for dogs and cats with a City Shelter.
Other citizens, who had worked for many other causes in Newport, jumped on this chance to form a non-profit Friends of Newport Beach Animal Shelter (FONBAS) to work together with the city.
Tim Stoaks, Jean Watt, Evelyn Hart, Walt Howald, and Nancy Gardner filled in the initial Board and FONBAS was off and running.
The next step was to seek a permanent location for the Shelter.
In the fall of 2019, a Capital Campaign began to complete the goal of purchasing a location for a permanent shelter.
On July 31, 2020, FONBAS announced that Phase One of our mission was complete with the purchased property for the permanent Shelter.
From July 2020 to August 2021, FONBAS worked with architects and designers to create a plan for the new facility and obtained the necessary permits.
January 12, 2022: it was the 'demolition day' of the existing property at the new Shelter site.
January 20, 2022, marked the official Groundbreaking Ceremony to turn the first shovels of soil and mark the start of construction!
On July 18, 2022, a "Topping Out" ceremony was held to celebrate the placement of the highest beam on the new animal Shelter.
Finally, on July 28, 2023, 'guests' of the new Newport Beach Animal Shelter spent their first night, tucked away in their dog kennels and the cattery.
It was a dream come true!